Date: 6/11/2022
Datecode: PRJ-061122
Party Radio Japan はダンスミュージックR&B/Hip HopやEDMのリミックスを中心に、毎週の人気ランキングに上がるアーティストの曲に厳選して、お届けします。インパクトのあるサウンド: 世界中のバーやクラブで流れている人気な曲をミックスして、パーティーの雰囲気を演出していきます。
---
1回クリックすると音声が始まります。 開始までに数秒かかる場合があります。
[sc_embed_player volume="50″ fileurl="https://stream17.mixcloud.com/secure/c/m4a/64/7/b/b/9/acf3-12e1-4688-8993-6a53670b18bb.m4a?sig=uCYc_rM7lCdDvudXd5QKgw"]
: PRJ-061122-H1-0000-0000 :
---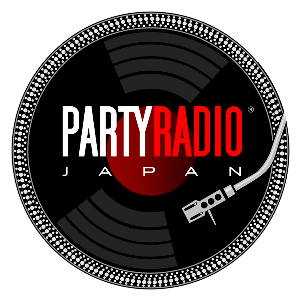 ラジオ番組情報
Radio Show Information
---
Party Radio Japan is a registered trademark in Japan
Music selections are posted for demonstration purposes only. dwaynewayne.com、hitmusic.jp及びpartyradio.jp に掲載されているデモ資材は、アメリカ合衆国及び日本の著作権法で守られています。 ウェブサイト所有者からの許可なく、これらの資材をコピー、ダウンロード、リアルタイム配信することは、法律によって禁止されています。書面による所有者の許可なく知的財産権を転用することは、明らかな法律違反です。このウェブサイトは DMCAの基準に沿っています。無断複製・転用禁止。
hitmusic.jp 著作権© 2007-2022
partyradio.jp 著作権© 2016-2022
dwaynewayne.com 著作権 © 2001-2022


Party Radio Japan ®
All demo materials located on dwaynewayne.com, hitmusic.jp, and partyradio.jp are protected by the copyright laws governed in the United States and Japan. Copying, downloading or hot streaming the audio materials from the websites mentioned here without permission from the website owner is prohibited by law. Copying intellectual properties without written permission of their owners is a clear violation of law.
This website is DMCA Compliant. All rights reserved.
---